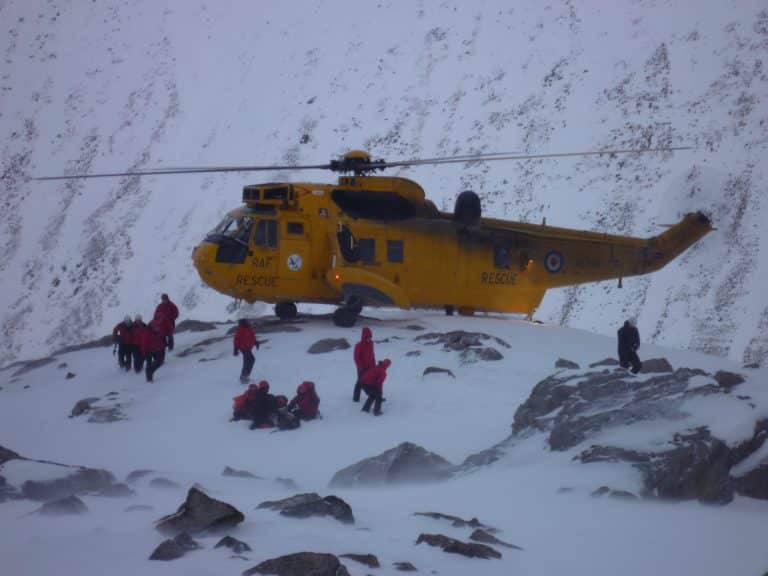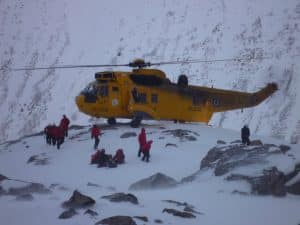 It's February and the days are starting to stretch out again and many of us will be thinking about where we'll be going walking over the Spring and Summer months.  However, although Mountain Rescue teams are busy in the warmer months, don't forget that they're also really busy in the cold, dark winter months helping people that get into difficulty on the wonderful, yet occasionally treacherous Scottish mountains,
Want to find out more about the Scottish Mountain Rescue teams?  Read on then:
Volunteering to save lives in Scotland
There are 27 volunteer Mountain Rescue Teams (including Scottish Cave Rescue) with over 1000 volunteers, plus an additional 3 Police teams and 1 RAF team.  The teams offer a world class, front line, voluntary search and rescue service that is available any hour, any day and any weather.  The National organisation for Scottish Mountain Rescue is the Mountain Rescue Committee of Scotland (MRCofS).
What do they do?
They maintain the ability to deploy personnel and operate effectively and safely 365 days a year, 24 hours a day, in all weather conditions.  This means working in challenging and at times hostile environments in all mountainous terrain throughout Scotland and are deployed under the authority of the Police.
You can help them too
There is a significant cost to delivering this service.  All Scottish Mountain Rescue Teams have to do a lot of individual fund raising. Scottish Mountain Rescue Teams do receive grant aid funding from the Scottish Government and assistance from their major sponsor, the Order of St John.  This funding, gratefully received, covers approximately 25 – 50% of individual team costs depending on the size and specific demands on the team.
You can support them by either donating to your local team or choosing to donate to the national organisation (MRC of S).
Hats off to the rescue teams across the country.  They do a brilliant job and you just never know when you might need to call them. You can follow them on Facebook or on Twitter @ScottishMR