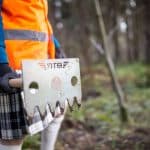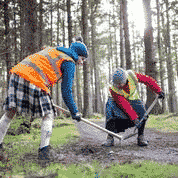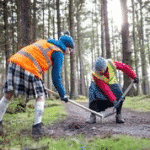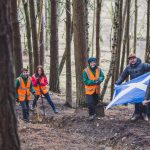 Take Care of your Trails Weekend is a co-ordinated nationwide weekend of volunteer-based bike trail maintenance events happening across Scotland, and the rest of Europe, on the weekend of Saturday 7th and Sunday 8th April 2018.
The aim of the campaign is to let the mountain biking community know about the volunteering opportunities in bike trail repair work across Scotland and to get more people involved in helping out with the maintenance of their local trails.
We hope that Scotland can be given the title of 'Best Mountain Bike Community in Europe'. The pan-European competition will be judged on how many volunteers help out over the course of the weekend per head of population.  The winning country will be presented with a prize at round 3 of the Enduro World Series in Olargues – Montagnes du Caroux, France on 12th/13th May 2018.
Want to take part? Find your nearest group by clicking the link below.
Find your nearest bike trail group
Vounteer information
Developing Mountain Biking in Scotland website – www.dmbins.com