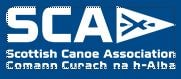 Canoe Scotland have added some new information and guidelines to their website for any paddlers looking for some dos and don'ts or top tips to help minimise the impact of paddling in locations across Scotland.
There are guidelines covering:
Wild camping (including restrictions when paddling near scheduled monuments e.g. Caledonian Canal)
Sanitation (e.g. going to the toilet in the wild, washing and cleaning)
Sea Kayaking environmental guidelines
Non-native invasive species and biosecurity – minimising the spread of  non-native species, diseases and parasites
Wildlife (including wildlife crime)
Reporting pollution
Things you can do to help Scotland's rivers
It's worth having a quick look over these guidelines before your next paddling trip to see if there's anything you can do differently that will help our wonderful Scottish waterways, coastline and rivers stay in the possible state.
Read more about protection the environment on Canoe Scotland website