Scotland is pretty good when it comes to hills and mountains.  We've got loads of them for a start, we've got easy ones, hard ones, short walks and epic adventures. We've got some of the most stunning scenery in the world and on its day, a day in the mountains of Scotland is hard to beat.
Most walkers will rely on their walking boots to get them to the hill, up the hill, down the hill and back to the start again, but there are some more remote mountains that involve long walks in before you get to the interesting stuff.  That of course, means that at the end of the day, you also have a long walk back to your car.
There are some great opportunities to combine a bit of walking with a canoe or kayak. You can paddle across lochs or in sheltered sea lochs to reach the hills that wee bit quicker and without the need of your feet!  I've listed some (but certainly not all) of the 'Munro bagging with a canoe' options that I hope might just inspire you to get out and try it for yourself.
Paddling experience isn't always necessary, but does of course help, particularly on more open and exposed crossings. Don't take too many risks, but at the same time don't be put off the idea.
Here are some ideas for you with links to the Walk Highlands website to provide a bit more info about the walks themselves.  In no particular order…..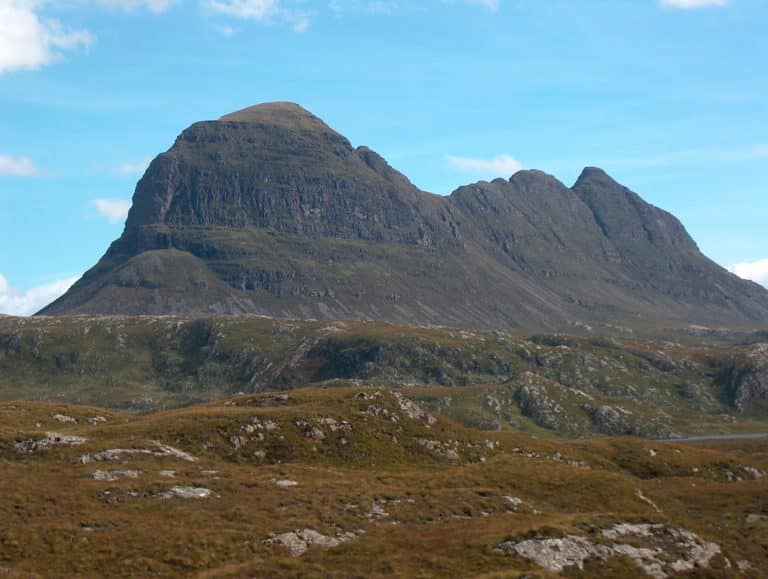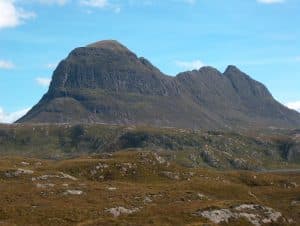 Suilven: Suilven may be only 731 metres high, but its unique outline, challenging remoteness and superlative views make it one of the finest mountains in Britain.  The walk in is pretty boggy, so this the ideal opportunity to get paddling in one of the last true wildernesses in the UK.
Slioch: The view of the craggy fortress of Slioch across the waters of Loch Maree is one of the classics of Scotland featured in countless calendars. At close quarters Slioch offers a straightforward but long route of ascent, and a fantastic summit view over the Fisherfield wilderness. Why not extend this mini-adventure by paddling from Slattadale towards the west of the loch, giving you the chance to explore the islands en route.
The Loch Mullardoch Hills: This fine group of Munros make for a spectacular ridge-walk in an extremely remote part of the Highlands. The tiring walk back along the north side of Loch Mullardoch completes an extremely long day, but why walk when you can canoe or kayak back?
Loch Quoich hills: Hills like Gairich aren't too difficult to get to on foot although you will have soggy feet by the end of the day, but head towards the west of the loch and there are lots of other tops to explore, making a canoe or kayak approach a much more appealing way of getting there. I've canoe-bagged here!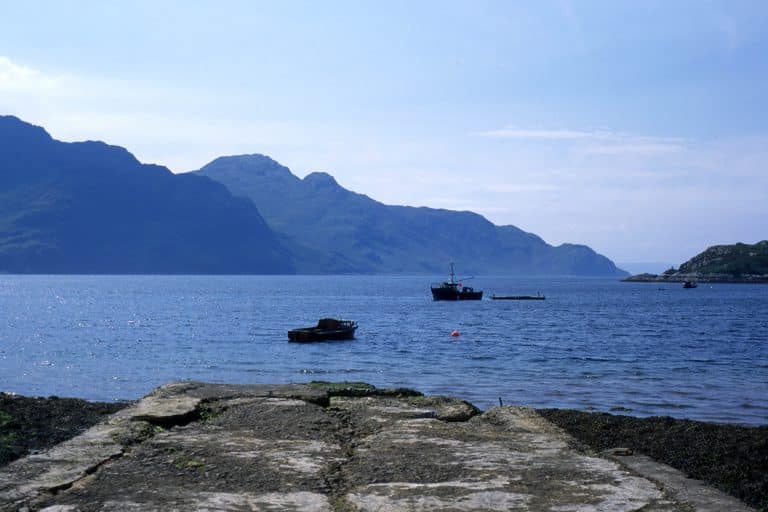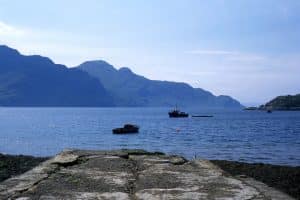 Ladhar Bheinn (Knoydart): Regarded by many hill walkers as amongst the finest mountains in Scotland, Ladhar Bheinn enjoys a superb position on western seaboard in the remote Knoydart peninsula. It has dramatic ridges, huge crags falling into Coire Dhorrcail and amazing sea and mountain views from the summit.  Given the sheltered nature of the sea loch (Loch Hourn) you can canoe as well as sea kayak along to Barrisdale Bay for this one. Spectacular scenery and one of 3 cracking Munros you can climb while there.
Ben Alder: Ben Alder is one of the great remote mountains of Scotland, set in the very heart of the Central Highlands. Approaches are long from any direction; Corrour Station gives the nearest access from the west, whilst it is possible to approach from Loch Rannoch in the south. A great approach is from Culra bothy (where I awoke one day to see a local horse poking his head through the window!!) to the northeast (accessed via a long walk-in or cycle from Dalwhinnie).  You could also paddle the 22km in from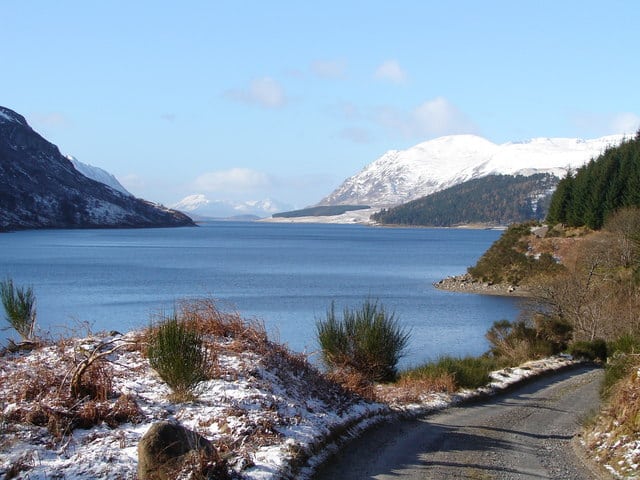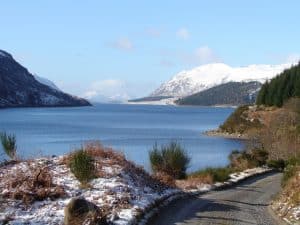 Dalwhinnie along Loch Ericht and arrive at the foot of the mountain.  Worth consideration.
Glen Etive: There are plenty of mountains to climb in this hidden glen, only to be found with a long drive in or a long paddle.  Ben Starav is the magnificent hulk of a mountain on the south side of Loch Etive. It is a fantastic viewpoint and gives an excellent traverse in combination with Glas Bheinn Mhor.  For a pretty amazing expedition, you could paddle almost 30km from Connel on the West Coast (north of Oban) all the way to the heart of Glen Etive.  Bag as many Munros as you can handle and back you go again.  This is one for sea kayaks rather than canoes.
These are but a few ideas, but the list of possibilities goes on and on.  I hope they might just inspire you to give it a go – I'm certainly feeling like an adventure of my own now!
If you have any ideas of your own, please let us know and feel free to share this with mates.