My experience with 'In Your Element'
My name is Elitsa Metodieva and I am a Marketing Management student at Edinburgh Napier University. I am from Bulgaria and I have been living in Scotland for 3 years. I have always been passionate about nature, animals etc. However, being busy with coursework and work, I never took the time to travel around and explore Scotland. As part of my course, I have to complete a 5-month work placement and I was extremely lucky to get the change to do mine with 'In Your Element'.
Through this placement this year I got to try many new for me exciting activities. So far, the biggest adventure was the Great Glen Canoe Expedition. It includes 5 days of canoeing and camping, enjoying the incredible Scottish scenery – what else could you ask for! The Great Glen Canoe Trail is a 60-miles journey from coast to coast through 3 lochs, so if you are looking for an adventure canoe holiday in Scotland, don't think twice and book!
Great Glen Canoe Expedition – Day 1
In all honesty, I was a bit nervous because I had never done anything like this before. I had been camping but only for a day or two, and I had tried canoeing, but the longest session was no longer than 2 hours. Nevertheless, I was very excited for the adventure to begin.
On day one, we all met in the morning – it was 7 of us and Tim, our instructor. We got all the kit we needed – buoyancy aids, waterproofs, camping equipment, water barrels, food etc. And well, canoes. We were ready to make a start! Normally you would begin your trip from Fort William and paddle up to Inverness, however, we did the opposite as the wind was coming from North East. So, the first loch we saw was the well-known Loch Ness and even though it was raining the first day, the views were still stunning. You would be surprised how relaxing can canoeing in the rain be.

The next challenge after paddling for most of the day was to put the tents up and manage to keep everything dry – you really don't want to get your sleeping bag wet! We were camping in the forest that night.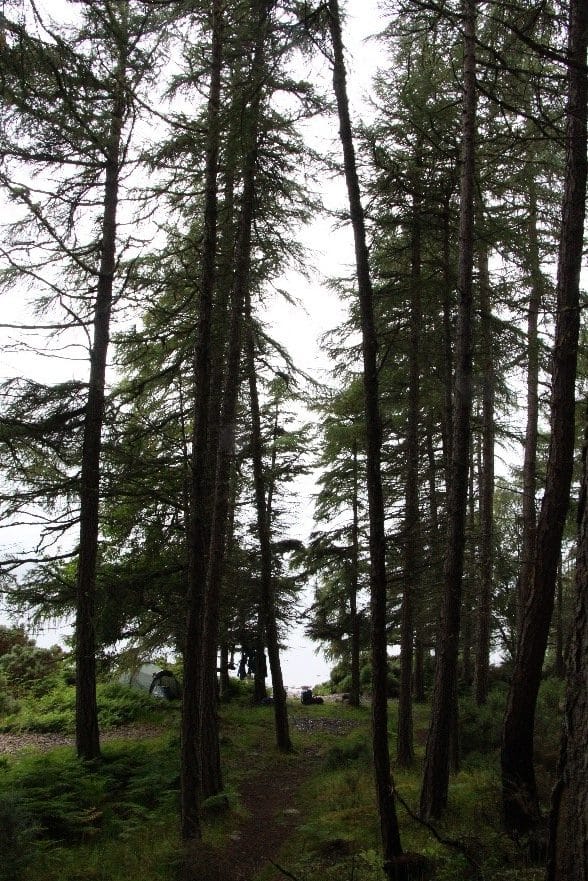 While we were getting our beds ready and looking for some dry wood to make a fire, our great instructor, and as it turned out amazing cook Tim, had already prepared the dinner. I believe no one in the group can say a single bad word about the food we had on this trip. He prepared 3 course dinners, delicious breakfasts – we were always properly fuelled for the upcoming day. We had trout, mussels, curry, risotto, cakes..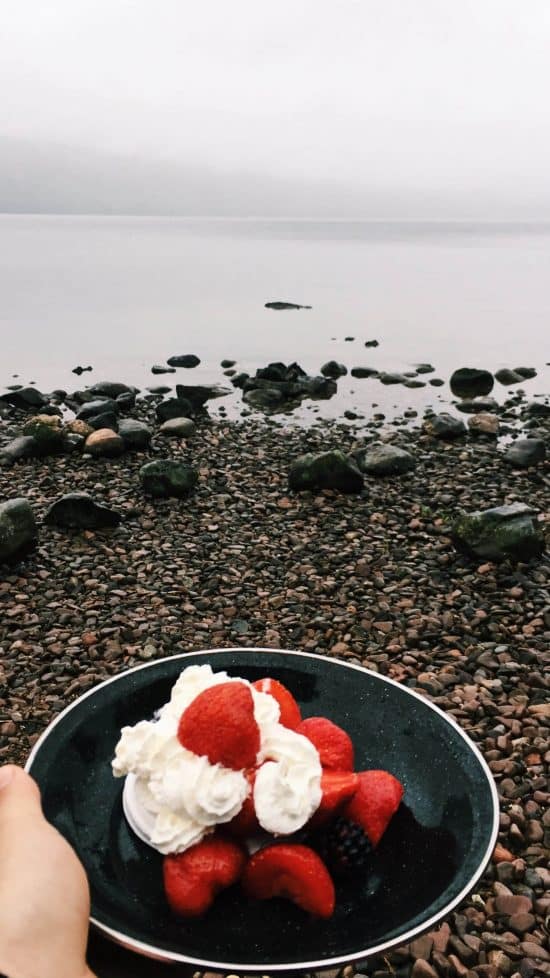 And to finish off the day, we had some wine around the campfire – no better way to get warm after a long day.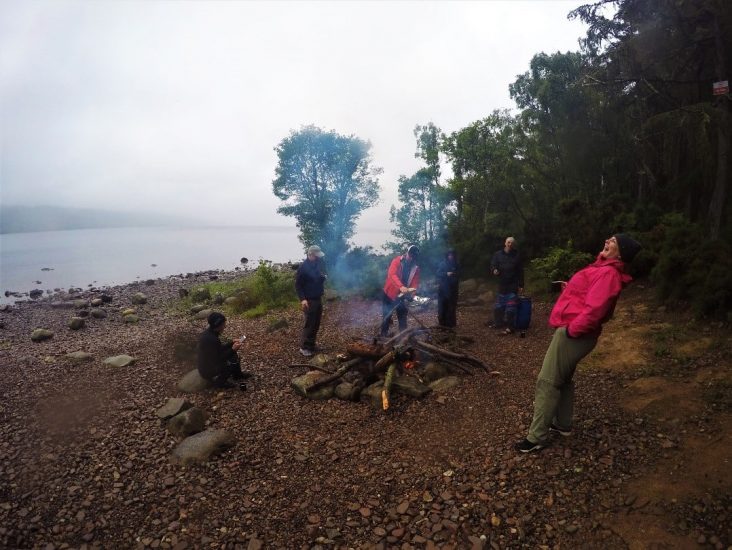 Day 2
The view over Loch Ness in the morning was incredible – the clouds and mist were covering the top of the hills and the water was completely still. Having my coffee with a view like this was so therapeutic.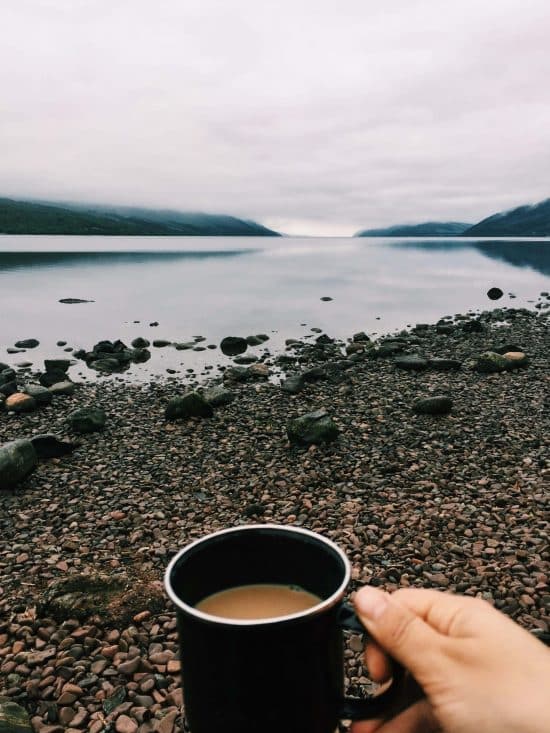 It was raining again on the second day but just until we got to our next camping spot. The rain stopped, the sky started to clear, and we finally got some sunshine. Someone from the group even went for a swim in the loch!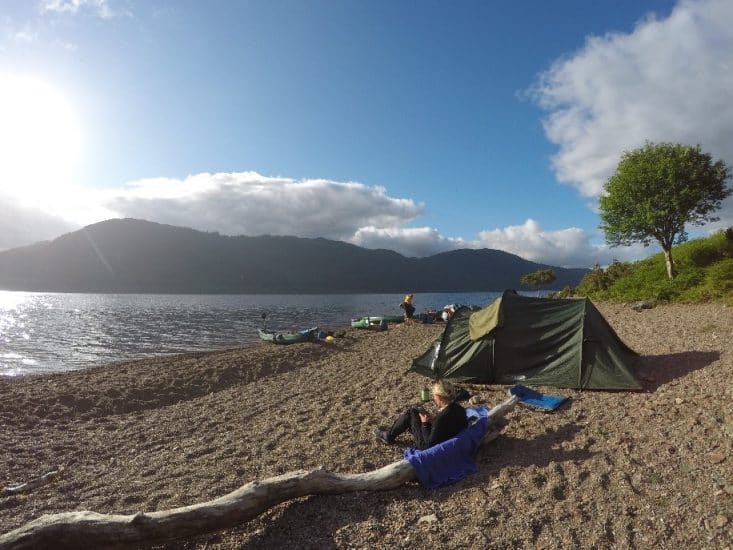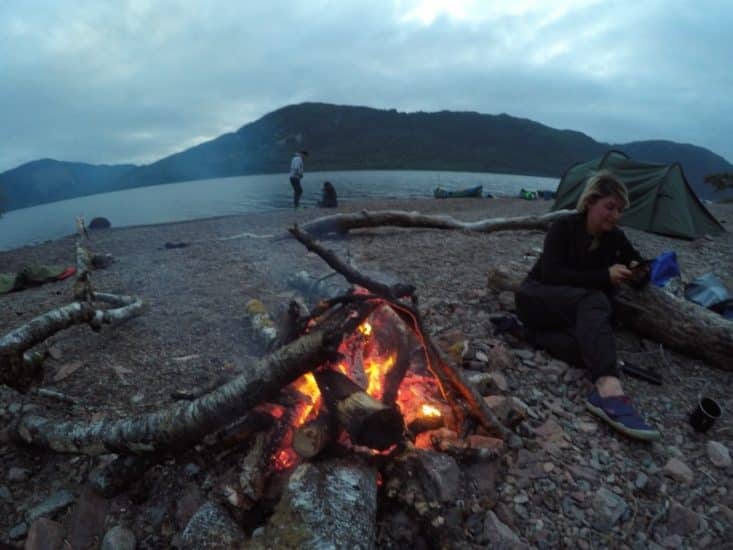 The weather was absolutely beautiful the next 3 days– the sun was shining, the wind was almost gone. We were so lucky to catch the summer days in Scotland.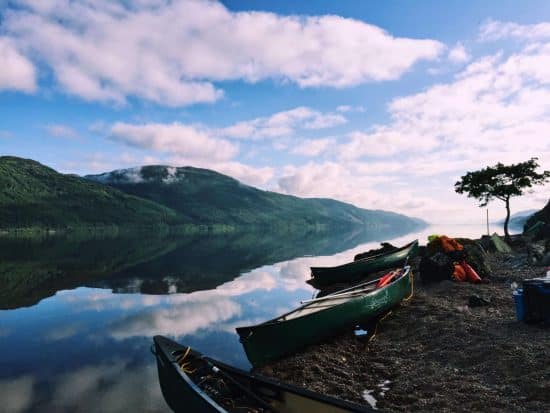 Day 3
On the third day we got to Loch Oich. This was my favourite one because of the stunning views you get there. I have always loved watching sunsets and this camping spot was the perfect place for this.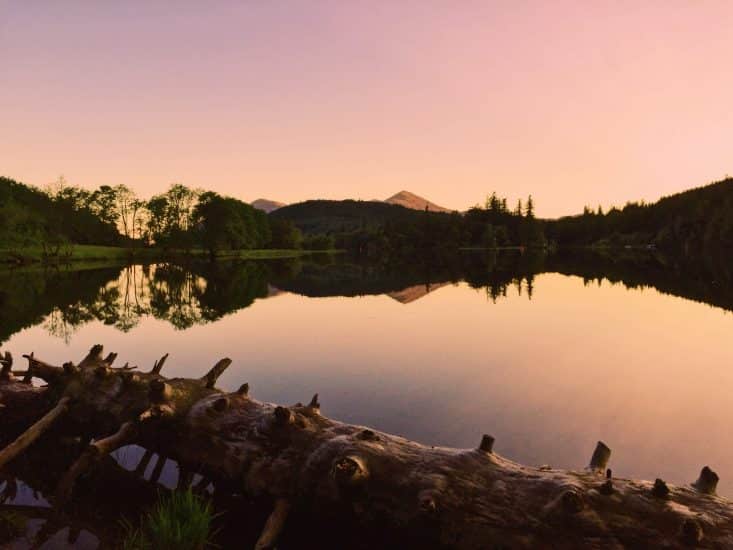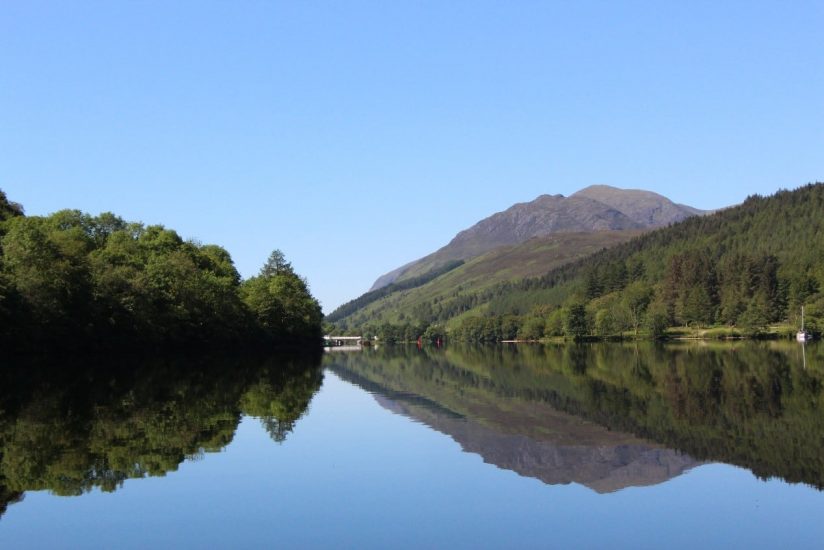 Day 4
The following day we camped on a beach on Loch Lochy with a spectacular view of Ben Nevis.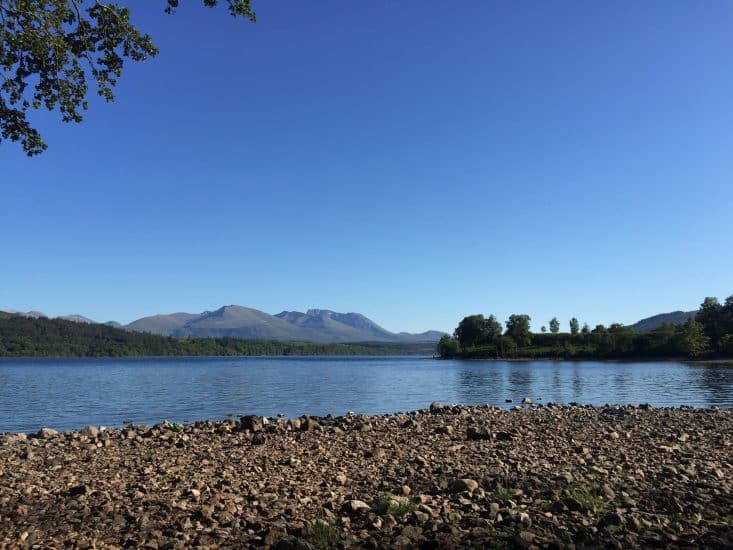 Everyone was brave enough that day to go for a swim in the water and it was surprisingly warm. Later on, we went for a walk and got to the beautiful Eas Chia-aig waterfall.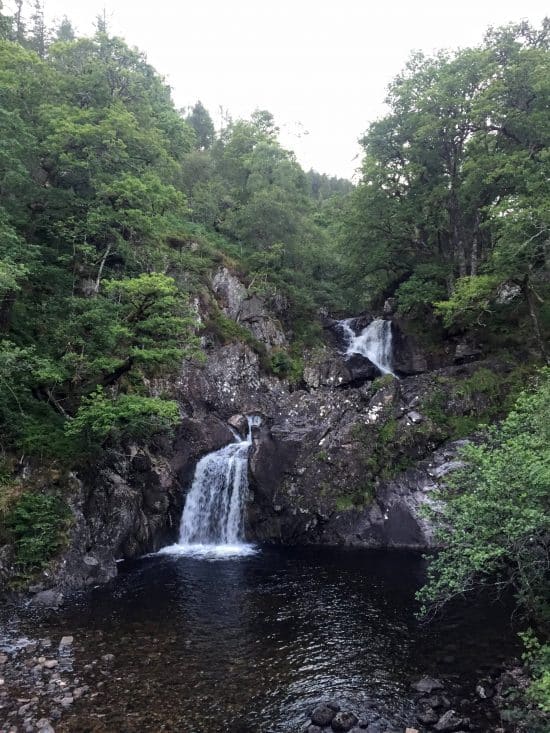 The last night of this adventure we spent with some wine and cheese around the campfire, watching the warm sunset colours reflected on Ben Nevis.
Day 5
The last day of our trip was really, really warm which made paddling a bit more difficult and slowed us down – or we just didn't want this adventure to end!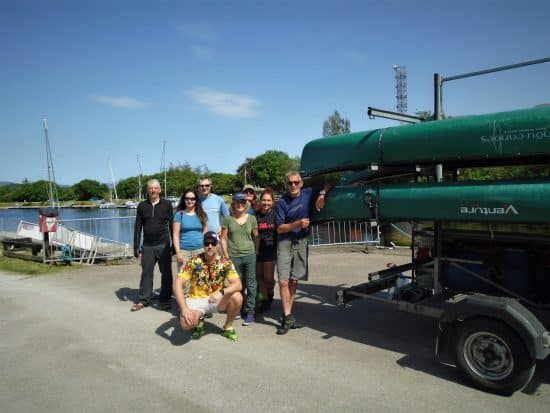 Canoeing adventure just for you
The Great Glen expedition was an unforgettable experience, full of breath-taking places. It felt amazing having a break from my phone, the internet and just spend some time surrounded by nature. I definitely recommend putting that on your bucket list and do it! Whether you are looking for a family adventure holiday and you are a single traveller – you will have a great time, there is no doubt.