Discover Canoeing is a complete introduction to open canoeing. Canoeing and kayaking have topped the UK charts for water sports since 2003, matched only by angling (British Marine Federation survey). Over one million people went canoeing in 2008. This is the first complete introduction to open canoeing in seven years, the most up-to-date book about how to get into this growing sport.
"Discover Canoeing" is a journey through the sport of open canoeing, its history, the modern canoe and the future. James Weir gives a fresh approach to one of the oldest forms of transport known to man. Colour photos and sequences show each of the techniques stage by stage, from getting afloat on calm waters, paddling with a partner, going on a trip or expedition, navigating rapids and righting yourself after a capsize. Full of tips, tricks and know-how, this book has some great tips to get you paddling your own canoe, help stay safe and have fun. Tie this in with some coaching to really get you going.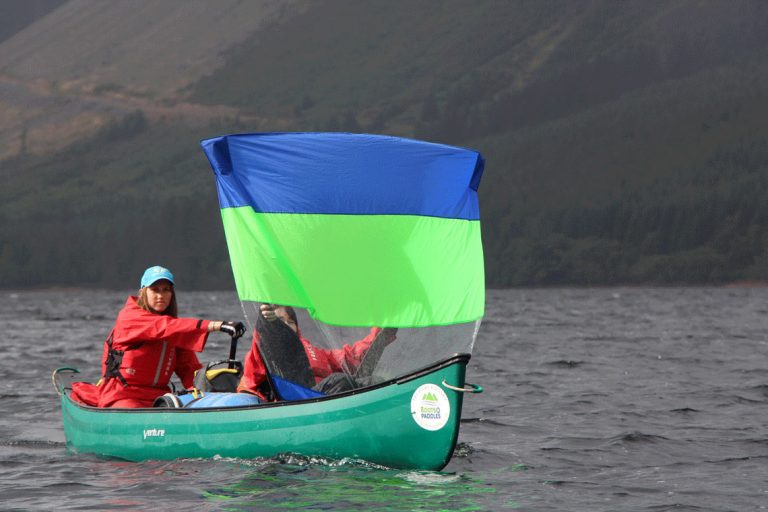 About the Author
Since discovering open canoeing in the summer of 1988, all James Weir (quite an apr name for a river paddler!!) wanted to do was get out on the water and paddle. From early days on the River Thames at Adventure Dolphin in Pangbourne, his enthusiasm for canoeing has taken him to five continents to explore rivers, taken part in expeditions and entered competitions. Open canoeing for James started out as hobby, turned into a lifestyle and is now a profession. In addition to vocational qualifications, he was awarded a sports scholarship to study Adventure Recreation with Sports Science at De Montfort University in Bedford, where he graduated with an honours degree in 2002.
James continues to expand the boundaries of his sport and uses this time to test and develop products for several of the market leaders in adventure equipment. Presently living and working in the Swiss Alps, he coaches white water canoeing and guides rafts at the Kanuschule in Versam. His refreshing approach, experience and competition success make him one of the prominent characters of the sport.
I hope you like this book as much as us.  If you found this post useful why not share it on Facebook?