Campfood has come a long way in the last few years and it doesn't have to be tasteless mush anymore.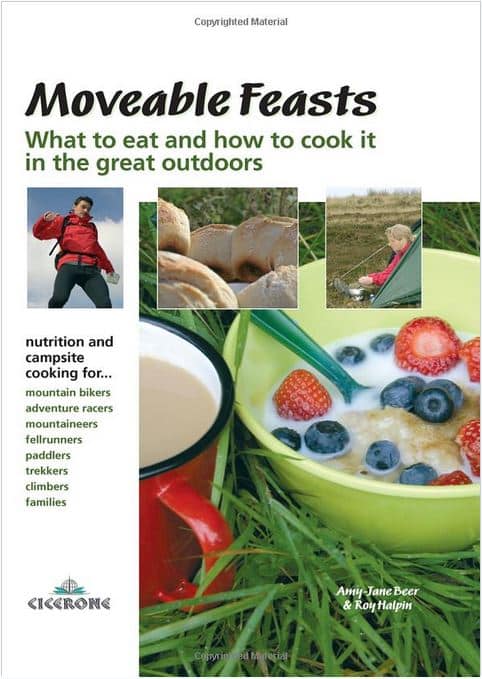 There's some great books out there but I do like this this one by Cicerone.  Moveable Feasts isn't just a recipe book but has loads of other useful information in it about nutrition, equipment, water and drinking, food storage, packing and transportation of food, the camp kitchen, wild, local and seasonal food and much more.
I've used this book for inspiration when out lightweight camping, on canoe trips and with the family.  There's something to suit everyone's tastes in this book.
One of my favourites for a lightweight but extremely tasty and nutritious meal is Spicy Sausage Cous Cous. With a packet of some flavoured cous cous, some spicy sausage, olive oil, handful of mange tout, sun dried tomatoes, sultanas, pine nuts and tabasco, you can conjour a surprisingly tasty camp meal with only a stove required to boil some water.
A cracking book that will be used for many years to come. You'll find it on Amazon.
If you like this post, why not 'Like' it on Facebook.  This talk of food is making me hungry!