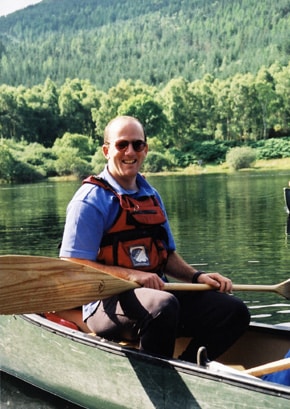 Our very own Mike (Dunthorne) has just volunteered to step-in as a last minute replacement for a rather onerous challenge.  Mike will join Chris Ostler and attempt to paddle the full 96km of the Great Glen Canoe Trail, non-stop within 24 hours!!  Why would any sane person do this when we normally recommend to clients that they take 4 or 5 days to do the same journey?
Well, Mike and Chris are attempting to raise money for the Highland Hospice and start the challenge on 27th June.  Chris's brother Duncan, who was due to attempt the challenge has had to pull out due to ill-health, so Mike has stepped up to help out, knowing only too well what he's letting himself in for.
The Sea-to-Sea 24 challenge will raise much needed funds to support the amazing work that the Highland Hospice does and you can support the hospice by sponsoring Mike and Chris at www.justgiving.com/sea-to-sea24.  They are attempting to raise £2375, or £25 per kilometre.  Please help if you can.
With only 2 weeks to go, Mike is currently out training in case you're wondering!