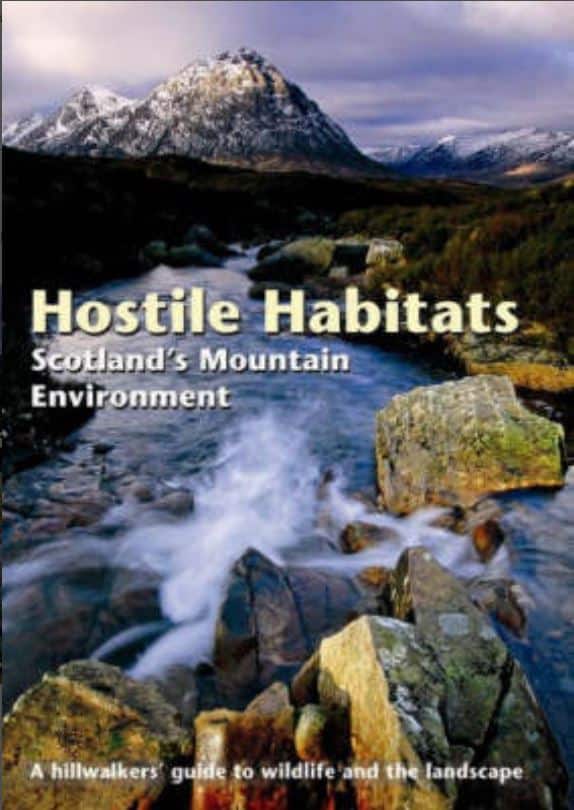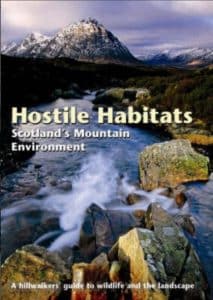 This is a great read, and a book that I've looked at on quite a number of occasions now, either just for interest or for example, when I was looking for information in the lead up to my Summer Mountain Leader assessment.
A great idea for a Christmas pressie, perhaps?
About the book:
This is the first guide to Scotland's mountain fauna, flora and landscape written for hillwalkers.
"Hostile Habitats – Scotland's Mountain Environment", takes an in-depth look at the upland environment of the hillwalker and outdoor enthusiast, with chapters and identification sections on climate, geology, landscape, plants, animals, birds, insects, human influences and conservation. It is compiled and edited by some of the country's leading experts in their fields – Mark Wrightham, John Gordon and Rob Raynor (Scottish Natural Heritage), Stuart Benn (RSPB), Roger Owen (Scottish Environment Protection Agency), Ian Ralston & Andy Dugmore (University of Edinburgh), Kathryn Goodenough (British Geological Survey), Keith Miller (John Muir Trust), Richard Essery (University of Wales) and Nick Kempe (former board member Scottish Natural Heritage).
The definitive hillwalkers' guide to the natural history of Scotland's Mountains and the first book of its kind, written by leading experts in their fields. Lavishly illustrated in full colour and produced with assistance from Scottish Natural Heritage, it is available at a subsidised price.
Like the post? Why not 'Like it' on Facebook?