Our instructor, Adrian, was more than happy to test this kit out with a group of 9 we guided down the River Spey 2 weeks ago.  For the first time we packed in a Tepee (tent) and a solid fuel-burning Frontier Stove. Not exactly what you might consider packing on a lightweight expedition, but with the flexibility provided by our amply-sized Canadian canoes, we put them in with our usual gear to see what the group thought if them.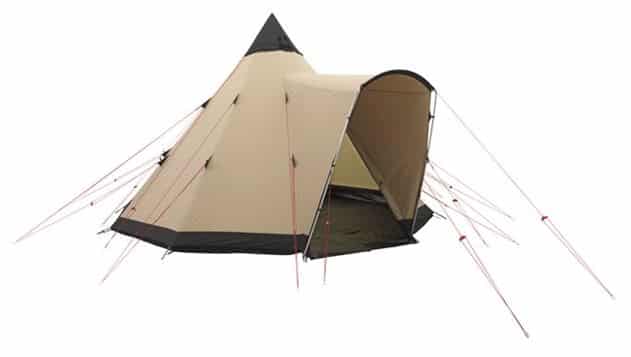 Firstly, the tepee was a huge success in providing a central point for the group congregating for meals and chatting.  Had it been raining (which it didn't) or had there been midges (which there weren't), then it would also have provided refuge from them.  The tipee was large enough to seat everyone for meals and the odd alcoholic drink in the evening, encouraging all to delay their bedtimes that bit longer.  It wasn't difficult to put up and although much bulkier than a 2-3 man tent, this wasn't an issue at all, fitting snuggly into the canoe.  On a cold night, what could be better than sleeping in the tepee next to the stove!!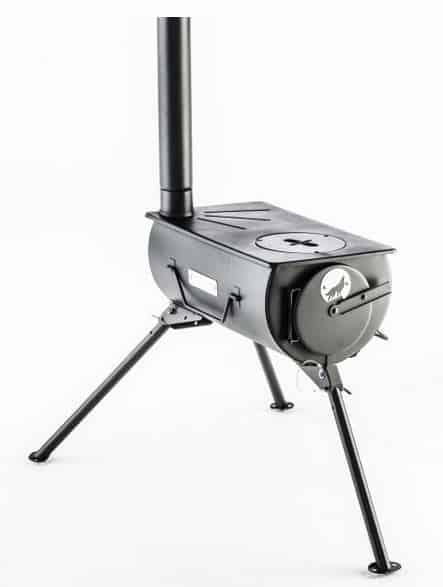 The Frontier Stove was also a revelation for us.  This amazing bit of kit, packs down into a rather handily sized pack., weighing not an awful lot.  Having removed it from its bag, it takes no time at all to slot the various pieces together, into what then becomes more recognisable as a stove.  The great benefit of this stove however, is the fact that it has a collapsable chimney that allows you to remove the smoke from your tepee – easy.  Because it's a solid fule burning stove, you can carry some fuel with you to get it going (we carried some coal to get the temperature up for cooking) but can then top up with what you find lying around (even if it's a bit damp).  All the cooking was done on the stove in the end – the gas stoves didn't get a look in!
Other benefits of the stove over the likes of a campfire are that you don't have the issue of leaving behind evidence of there being a fire (e.g. annoying fire rings left on the grass or fire pits).  Even if your Leave No Trace skills are top notch, this certainly helps make life easier.  Additionally, on one of the days, one of the group unintentionally had a swim near to the end of the day.  Within 15 minutes of landing the tepee was up, the stove warming up and a grateful (and cold) paddler was starting to warm up again.
All in all this new kit met, and probably exceeded, expectations of not only our experienced guide Ade, but also the group whose experience of the trip was enhanced due to the relative comfort provided by this set up.
Verdict: Not the lightest of kit if you're planning a lightweight, minimalist approach to your trip, but if you're planning a group expedition by canoe this kit is great, and really worth considering.
I hope you found this useful, we'll tell you about other kit in the future,
If you liked reading this post, why not 'Like' on Facebook and tell your friends.